We are excited to present to you the 2020 Race Around Rwanda race jersey. Our friends at Velotec came up with an amazing design based on the traditional Rwandan art style called 'imigongo'. The jersey is available for a limited period, with a special discount for all participants (both race and jersey), but also fans of the race have the option to purchase one.  
Ordering closes on December 5th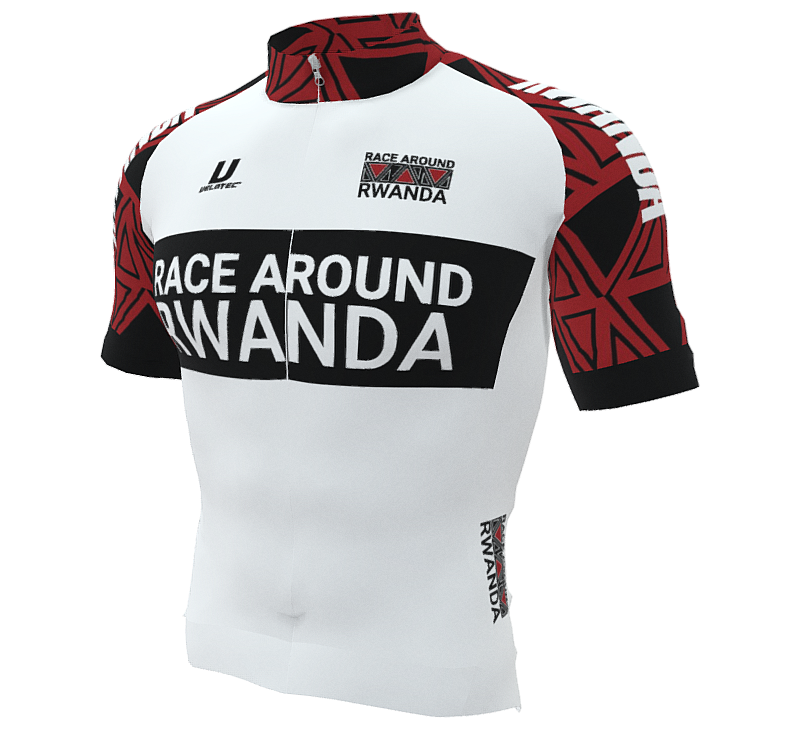 Cost
Race Particpants
EUR 45 / USD 50 / RwF 45.000
To be paid in cash (before or after the race)
RaR supporters
EUR 60 / USD 65 / RwF 60.000
Preferably paid in cash (before or after the race)
For RaR supporters that are not able to pick up the jersey in Kigali (or arrange pickup, e.g. by one of the participants), shipment could be arranged but this comes with an extra cost of 12 to 30 euros (further away from EU is more expensive)
If no pickup, payments are to be made to our European bank account:
Race Around Rwanda Ltd.
IBAN: BE89 7360 1514 3885
SWIFT/BIC: KREDBEBB
Mention your name and the order number you received

Sizing
The jersey is a short sleeve jersey with a slim fit and aerodynamic cut. Created specifically for racing or training in warm weather conditions.
To find your perfect fit, check the sizing table below (Please use A and B sections as the main sizing factor)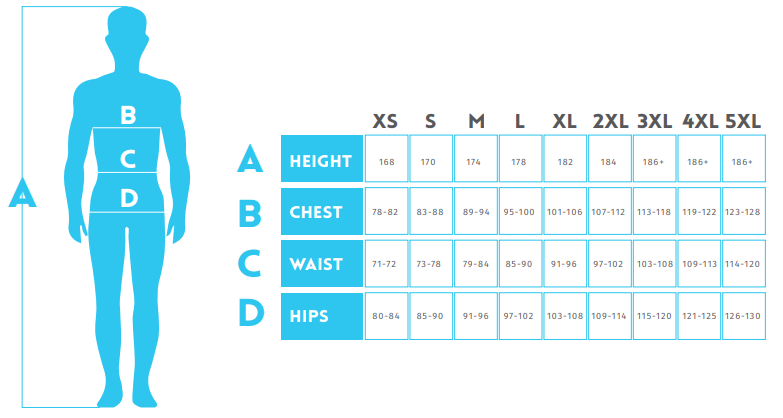 This is a unisex jersey, used by many male and female cycling teams. For a great article of the quality and design of this jersey, check the Vitus Pro Cycling blog post they recently wrote. For a idea on how the unisex model works for female cyclist, have a look at this team picture.
Not convinced the unisex will fill, there is an option to get a female fit made, for which the sizing table is the one below: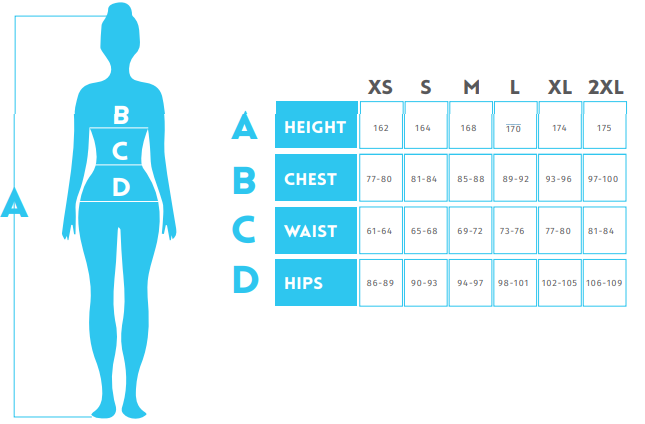 Order now!
To order the jersey, please fill in the form below, you'll receive a confirmation email with order number once we receive your order!