Registration for the 2020 Race Around Rwanda is now closed!
The Race around Rwanda (RaR) is an upcoming ultra endurance cycling event that will lead contestants over a spectacular route around the beautiful Rwandan countryside. It is a self supported, single stage race covering almost 1.000 km and 17.000 meters of elevation gain. About 20% of the race will be gravel roads, the rest is raced on perfect asphalt.
It is a self supported race, meaning that participants need to carry all their own luggage, cannot use outside support and are not allowed to draft (participants signed up as pairs can ride together). However, some of the checkpoints will have basic lodging options and warm meals (included in entry fee).
The RaR team understand that the 'Race concept' doesn't inspire everyone and as such have designed the RaR Journey that will complement the Race Around Rwanda. More info on the Journey here.
REGISTRATION CLOSED
What does it cost?
Prices are the same for single race entries, pair race entries (per person) and Journey entries:
Early bird (up till October 11): €225 + cycling gear donation (see below)
Standard price: €250 + cycling gear donation (see below)
Once you sign up, you will receive payment instruction in your inbox to finalize registration.
What is included in the price?
Airport transfer at arrival
Luggage storage during the race
Discounts at partnering hotels in Kigali
Basic pre-race breakfast
Rental of GPS tracker & real-time live tracking (not for journey participants)
GPX file of the route
Paper race map
Free food and lodging at selected check points
Race goodies (incl. T-shirt, race cap, Rwandan gifts)
Finisher award
HD versions of pictures taken by our photographers
Finisher party
Gear donation as entry fee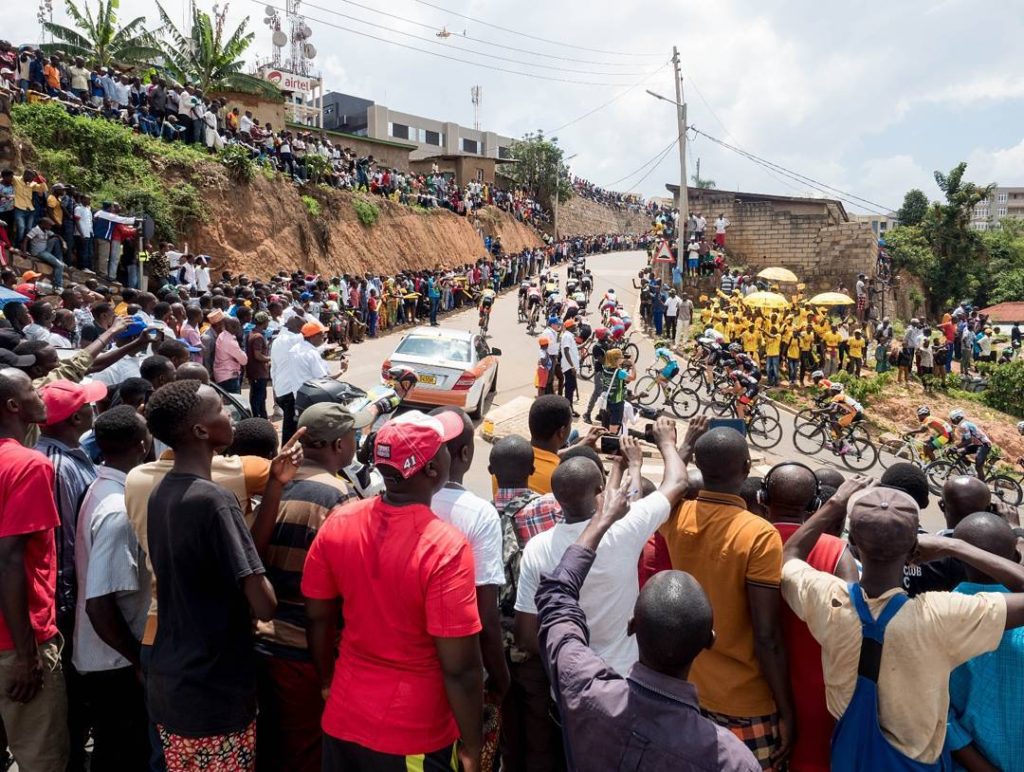 We organize RaR out of a passion for cycling and a passion for Rwanda, and we are not the only ones share the excitement for the country and the sport.
We have decided to work together with a local organization that supports young Rwandans in their development through the sport of cycling.
Spare parts are incredibly hard to find in Rwanda, and because of this will ask each participant to bring at least one piece of gear to the start of the race. Those pieces can mean the world for young Rwandans!
Detailed instructions will be sent to you once you sign up