Tugende tells the story of the 2020 Race Around Rwanda. It is made by Ryan Le Garrec and produced by Ryan Le Garrec and Lander Deldime.
February 2020, 65 people lined up at the starting line of what was to become an extraordinary adventure, a challenge through thunderstorms, muddy roads and never-ending hills, rewarded with stunning views, thousands of cheers and everlasting memories.

Each and every participant of this 1.000 km bikepacking race has an amazing story to tell, Tugende shows you some of these stories, from the very first person over the finish line, to the last one to reach Kigali.
We invite all of you for a slightly unconventional version of the movie premiere, in these times of COVID-19, we have to be creative, which gives us the opportunity to come together with people from all over the world.
We will host the first showing of the movie, as well as a Q&A with race organizers, participants and movie director online, via Youtube Live, on Wednesday April 22nd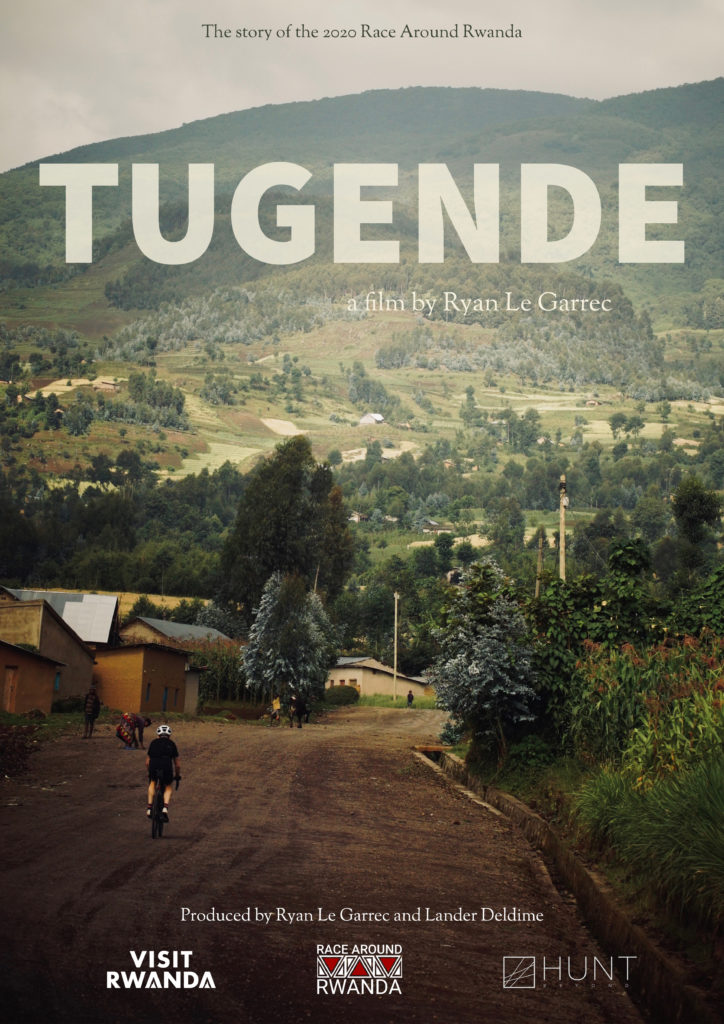 Programme:
18h30 CAT*: Welcome, intro and Q&A with Matt, Simon & Ryan
19h00: Movie showing
20h00: Q&A with Ultan, Rob & Niel
Check this page on April 22 to access the livestream
The movie will be accessible on Youtube after the premiere, so no panic if you will not be able to join us live!
*CAT= Time in Kigali = UTC+2. 18h30 Kigali, 18h30 Brussels, 17h30 London, 12h30 New York, 20h30 Dubai